Walter Lange

Walter Lange loved his great-grandfather's watch company. He knew how much it meant to those who lived near Glashütte. Growing up, the watchmakers would remind the young boy every time he visited the manufacture. They showed him pieces his ancestors had created, and while they explained how they worked, his passion for the craft began to form. Walter joined them a few years later, sitting behind a bench much like every bench in the building, and working on pieces that bore his family's name. These were some finest of the watches money could buy.

In 1948, he watched helplessly as the company was seized by the East German government following the country's separation. Almost overnight, the manufacture was turned into a factory of cheaply made watches, most of them battery powered. Walter moved to West Germany, where he remained, working on other people's watches, until 1989.
Walter returned to Glashütte to rescue his family's business after the fall of the Berlin Wall. Five years later, in 1994, he presented the first A. Lange & Söhne revival collection—four watches powered by four new mechanical movements displaying an exceptional level of technical innovation and finishing, a high standard that has defined every single watch the manufacture has produced since its relaunch. Watches signed Lange would once again become synonymous with ingenuity and quality.

Walter remained intimately involved and influential in product design, even after stepping down from his role as chief officer. I met Walter Lange only once, on the occasion of the brand's 200th anniversary. A. Lange & Söhne had invited a small group for dinner in Dresden, not very far from the manufacture, to discover the company's latest watches, and I remember the joy with which Walter described the company's early years and the influence of his ancestor's work on the current collection.
One of Walter's final wishes, which he very briefly mentioned that night, was to see the manufacture integrate an independent seconds complication, one of his favorite complications, and one that appeared in Lange's pocket watches in the late 19th century. He never saw the project through.
Walter sadly passed away a year ago today, during the annual Salon International de la Haute Horlogerie in Geneva. He was 92.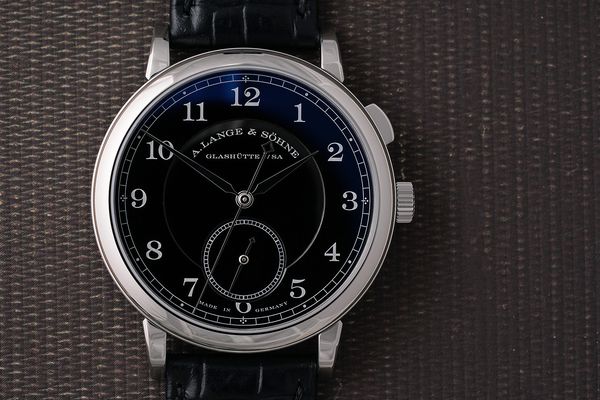 The A. Lange & Söhne 1815 'Homage To Walter Lange'

Twelve months later and to everyone's great surprise, A. Lange & Söhne has delivered the watch Walter hoped they would.
The watch is called the 1815 "Homage to Walter Lange" and it joins other models in Lange's classically styled 1815 collection. Like them, it measures 40.5mm in diameter and is 10.7mm high. But unlike the rest, the watch features a stoppable jumping seconds mechanism in a wristwatch, made possible thanks to a newly developed calibre.
The ancestor of the modern chronograph, the independent jumping seconds complication can time short intervals and measure such things as one's heart rate easily—timing longer events is more complex and one of the reasons today's chronograph replaced this mechanism. In this case, the hacking central seconds hand starts and stops with the press of a button, located at 2 o'clock.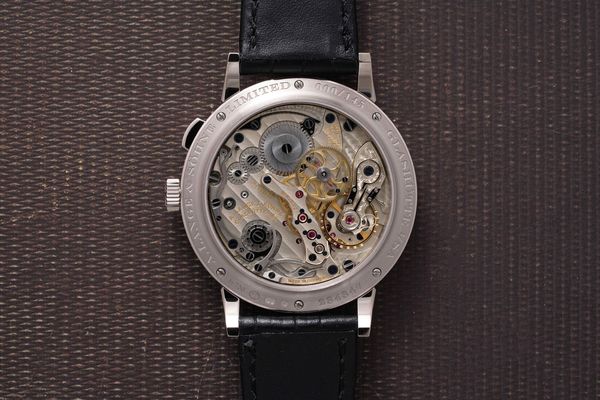 Calibre L1924, as seen in the white gold version of the 1815 'Homage To Walter Lange'
The watch features a traditional rail-way minute scale, with subsidiary small seconds at 6 o'clock. Models in gold will be offered with silver dials, printed numerals and blued steel hands, but Lange is also preparing a special piece in steel. More on that later.
According to Lange, the decision to launch this audacious project took shape following Walter's passing. Against the odds, Lange's watchmakers were able to complete the watch before this year's watch fair.

The new movement, calibre L1924, is typical Lange in style and finishing with its three-quarter plate architecture, wide stripes, hand-engraved balance cock and chamfered bridges. The name of the movement is a nod to Walter Lange, who was born in 1924.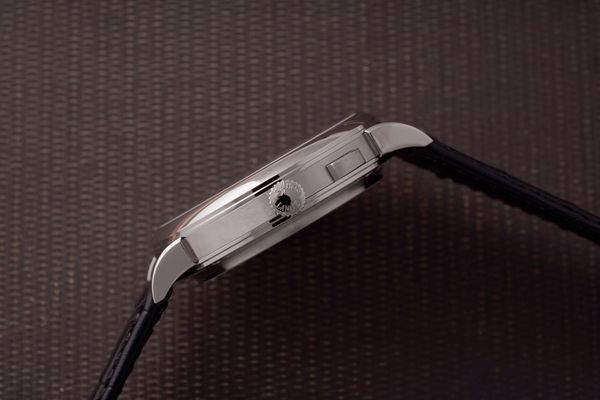 Lange will be offering three limited editions in white gold (145 pieces), pink gold (90 pieces) and yellow gold (27 pieces). All three will be available for €47,000.
But there's one more, unique piece, which Lange is reserving for our next auction in May.

The Auction Piece

In addition to the pieces presented at SIHH, A. Lange & Söhne has decided to make a unique piece in stainless steel, which will be auctioned off on May 12 during the Geneva Watch Auction: SEVEN.

This will be a rare opportunity to acquire a truly unique stainless steel piece from Lange, as the manufacturer hardly ever uses that particular metal for cases.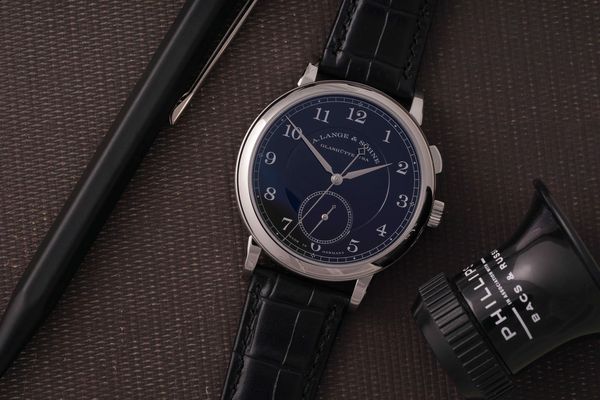 Further yet, the one-off is different to the limited editions in a few other ways. It features a black enamel dial, applied numerals, and polished steel hands. The watch will also have a special engraving at the back, which reads "Unique Piece" at the top.

The watch will have no reserve. All proceeds from the sale will be donated to Children Action, a Swiss charitable foundation that protects children's rights.