Established over a century ago, the famed jewelry house of Bulgari has always stood for superlative Italian craftsmanship and savoir-faire.
Throughout the years, the style of Bulgari continued to evolve with ever-changing trends in fashion, the tastes of the affluent clients and the roaring artistic landscape of the jewelry world. What remained unvaried is the impeccable quality guaranteed by each and every piece of art created by the House. An apparent signature of Bulgari is the bold use of chromatic colors, complemented by volume and masses that render its majestic designs.
Particularly after the 1950s, the House experimented with the playfulness of multi-colored gemstones augmented by yellow gold mounting, as well as the generous use of cabochons that has afforded a distinctive fair unique to Bulgari. As the House approached the new millennium, designs returned to a more geometrical and two-dimensional expression, with a cheery chicness well-suited to women today.
Bulgari, a name synonymous with glamour, calls to mind such divas and icons as Elizabeth Taylor, Gina Lollobrigida and Sophia Loren. With its rich history, it is a true embodiment of the fun and audacious women of 20th century. Below, our specialists spotlight select Bulgari jewels from our upcoming auction of Jewels and Jadeite in Hong Kong.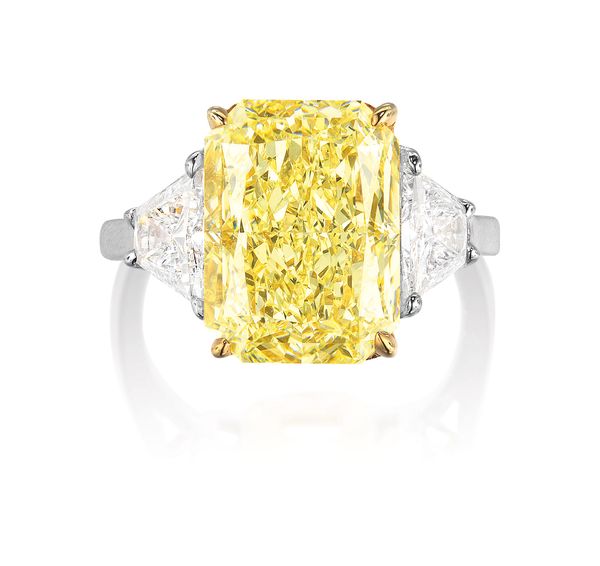 Bulgari Fancy Yellow Diamond and Diamond Ring. Brilliant-cut Fancy Yellow diamond (8.07 carats), platinum and 18 karat yellow gold.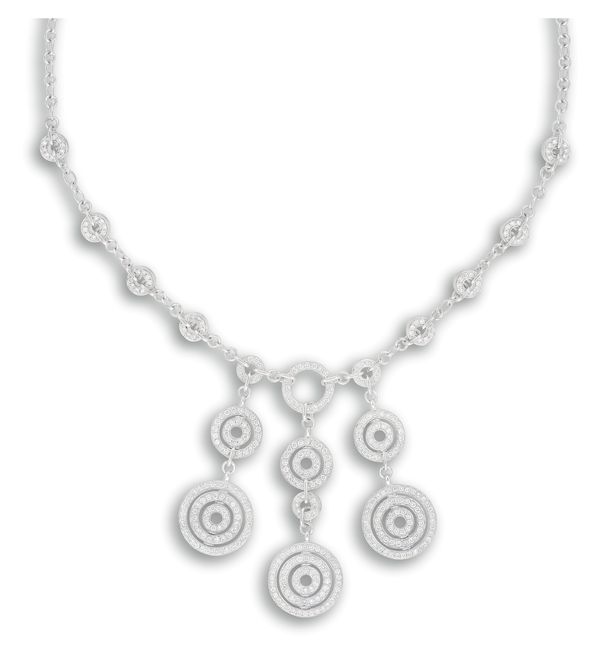 Bulgari Diamond Necklace. 18 karat white gold, set with numerous brilliant-cut diamonds totaling approximately 5.00 carats.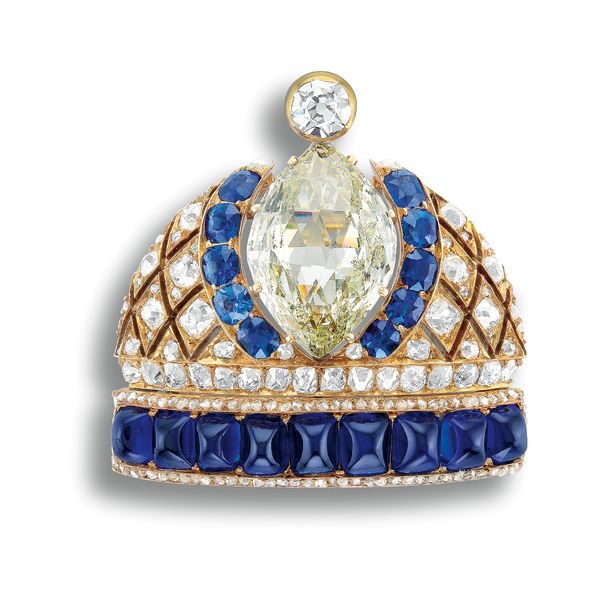 Bulgari Sapphire and Diamond 'Crown' Brooch. 18 karat yellow gold, one double rose-cut diamond (approximately 4.50 carats), nine sugarloaf sapphires and smaller circular-cut sapphires totaling approximately 4.20 carats.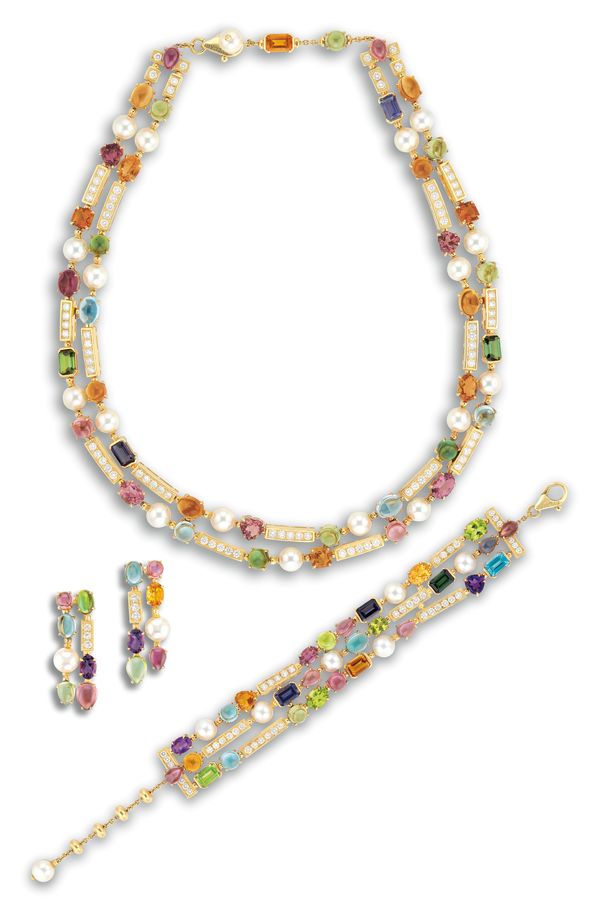 Bulgari Gem-set, Cultured Pearl and Diamond Demi-Parure, Allegra. 18 karat yellow gold, cabochon and faceted gemstones, including amethysts, blue topaz, citrines, iolites, peridots, green and pink tourmalines. 38 bracelet gemstones totaling approximately 40.00 carats; 27 necklace gemstones totaling approximately 25.00 carats; 12 earring gemstones totaling approximately 11.00 carats.