Patek Philippe Ref. 5073P-001, 2011. Platinum and diamond-set. With Patek Philippe Certificate of Origin, setting pin, product literature and leather portfolio.
Launched in 2011, reference 5073 is among Patek Phllippe's most lavish and luxurious creations to date. Fitted with baguette diamonds to the bezel and lugs, the model's diamond weight adds up to an impressive 5.288 carats, giving it an unmistakable presence on the wrist.

Reference 5073 was only available to Patek Philippe's most exclusive clients and produced upon special request. It was incredibly time-consuming for the firm to find such well-matched diamonds, and setting the baguette stones was extremely laborious. As a result, very few examples were manufactured, making this reference exceedingly rare, as confirmed by the fact that this watch from The Hong Kong Watch Auction: FIVE is only the third reference 5073 to ever appear on the auction market thus far.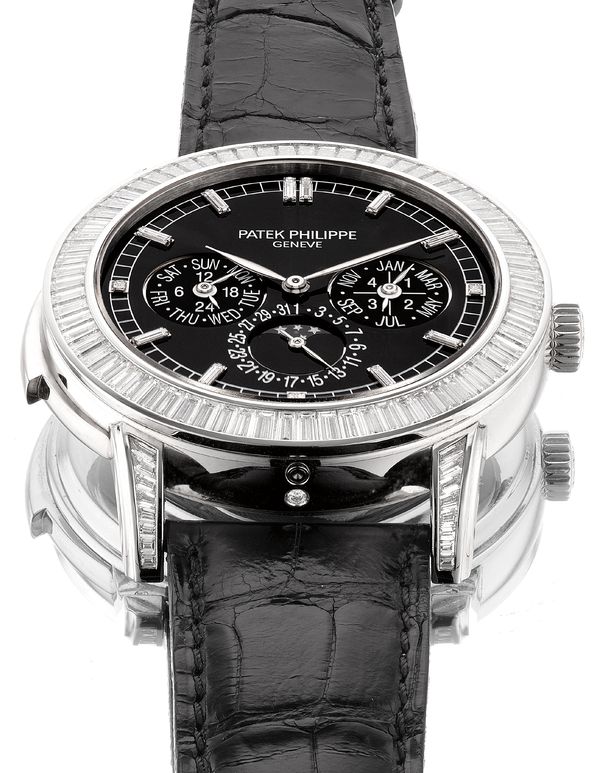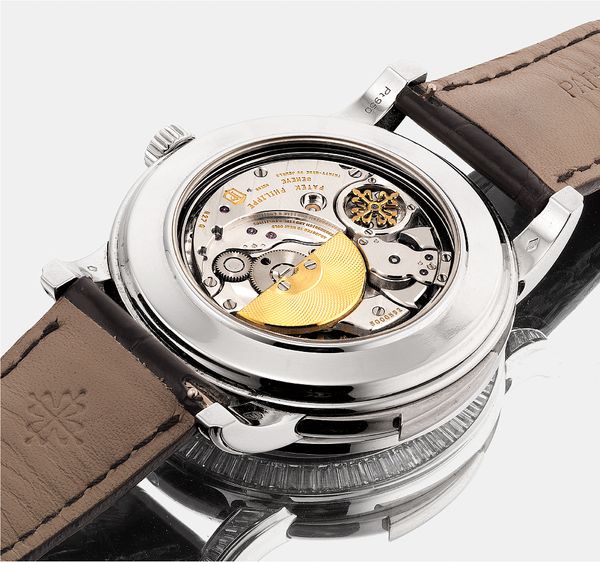 Fitted with a perpetual calendar complication, reference 5073 also has a minute repeating mechanism which chimes with great clarity and tone. Of note are the particularly long cathedral gongs, which are almost twice as long as conventional gongs. These ensure that the watch has a deeper tone with longer resonance, which is particularly noteworthy as the present watch is cased in platinum, which can cause the watch to chime less brightly than their gold counterparts due to the density of the metal.
This watch is furthermore accompanied by its original certificate and portfolio photograph and Extract from the Archives.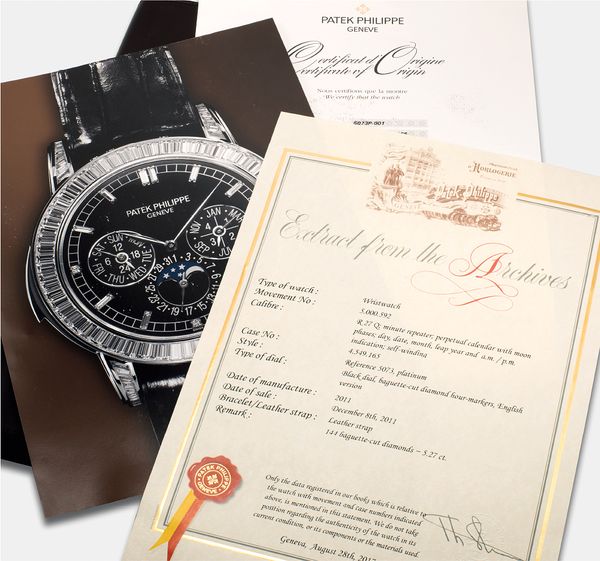 The Patek Philippe Ref. 5073 will be on view alongside other rare vintage and contemporary collectible models from 23 - 27 November at the Mandarin Oriental, Hong Kong.