© mrporter.com, photographed by Cat Garcia
With London Frieze Week and our 20th Century & Contemporary Art sales in full motion, Head of Evening Sale and lead auctioneer Henry Highley sat down with MR PORTER 's editors. Up for discussion? The changing landscape of contemporary art and the new expectations of the modern-day auctioneer.
Highley spoke with Stephen Doig, Men's Style Editor for The Telegraph, about the fact that you're more likely to find an auction specialist walking a contemporary art fair in a trim tailored suit and a pair of Stan Smiths than the more traditional style of centuries past. "We're in a very contemporary space here, and we're dealing with a lot of young contemporary artists, so that allows you a bit of creativity in how you present yourself."
Highley trained under Phillips' legendary auctioneer Simon de Pury, first as bid clerk before elevating his status over the past decade, and he describes the mix of mathematics and showmanship necessary in his role as lead auctioneer. It's only fitting that Highley — "archetypal of a dynamic new breed of art aficionados," writes Mr. Porter — was the auctioneer who hammered the record price for a living British artist, when Peter Doig's Rosedale, 1991, sold for US$28.8 million to a packed saleroom at Phillips New York in May.
Head to MR PORTER for the full interview and more insider access to our London sales.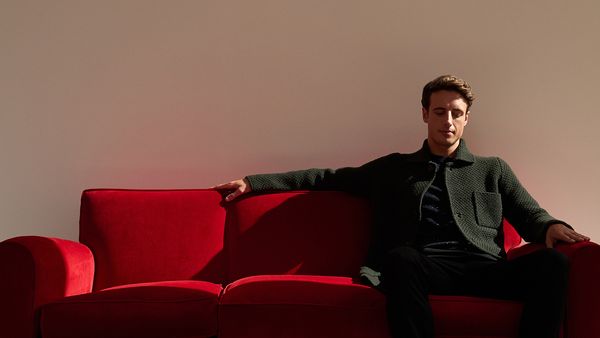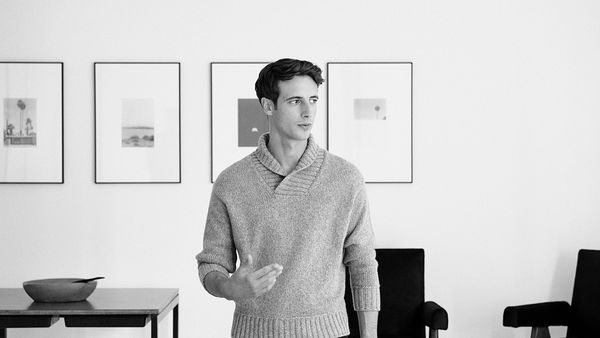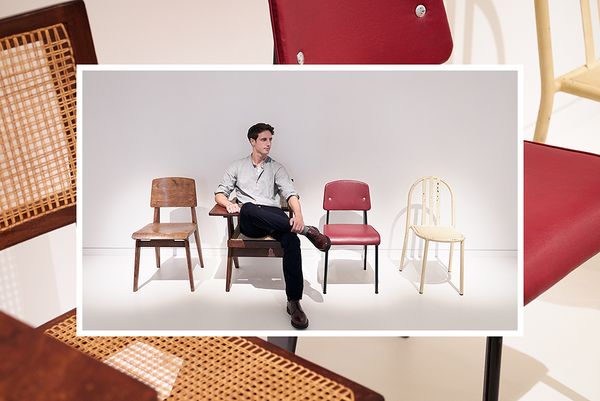 © mrporter.com, photographed by Cat Garcia