The project for "Casa del Sole" originated in 1948 in Cervinia, at the border of Switzerland in the Alps, in a country made poor by war yet ready to boom. It was a resort for skiers' weekends, an idea anticipating what is today considered the most efficient solution for winter sport: a condominium made of small rational apartments. The original project included a bar and restaurant, food shop, ballroom, laundry, and storage. After designing the building and its interior Carlo Mollino was asked in 1953 to design furniture to make the apartments more complete, including this set of beds.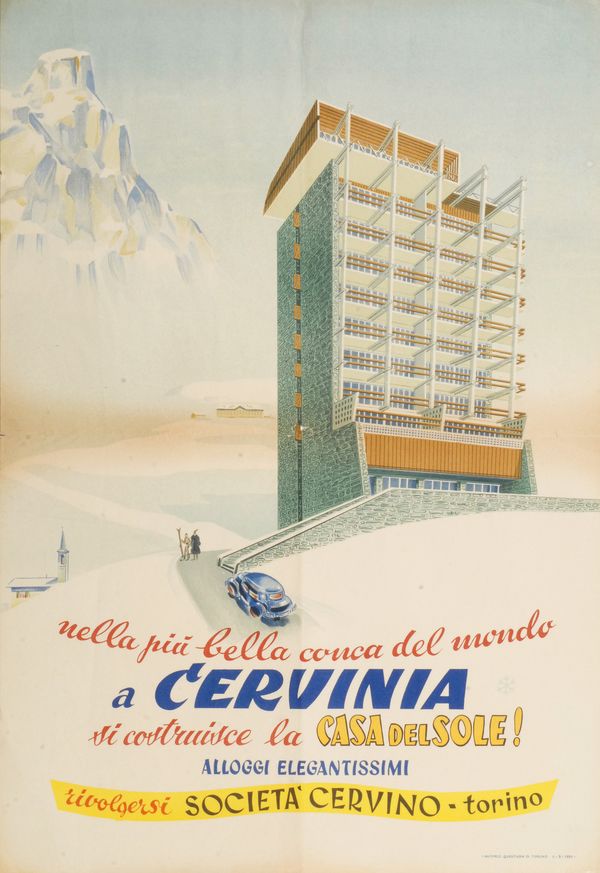 Courtesy Museo Casa Mollino
The project is among the most Modernist of Mollino. The mountain environment and the purpose of the building, which is sport, led him to focus on straight engineering matters. The bed is made of rectangular section wooden laths. The sides of the bed are thicker where they join the legs. The beds can be used singularly but are equipped with ski-like brass fasteners that can be easily used to superimpose one bed onto the other.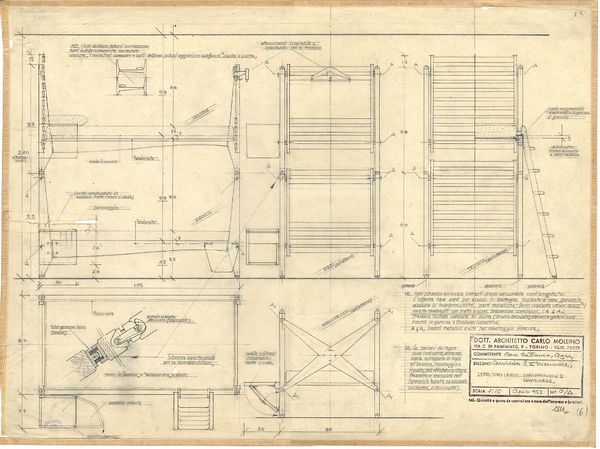 Courtesy Museo Casa Mollino
The structure of the beds ideally and visually are a continuation of the lines of the façade of the "Casa del Sole" building, which in turn was inspired by the traditional wooden mountain houses of that valley. The beds were made complete by a coat hanger that can be placed on both ends, a little table with a Formica top, which can be folded to save space, and a bedside table with a drawer which pivots open so that a person lying in bed can easily use it.
The wood was partially darkened, partially left natural in order to create contrast, the plastic laminated to give a sense of Modernism and all the metal details are in brilliant polished brass giving to the furniture an elegant and technical quality.
Fulvio Ferrari and Napoleone Ferrari are the founders and curators of Museo Casa Mollino in Turin.