With new auction records set for a work by a living British artist, a sculpture by Roy Lichtenstein and a work by Nicole Eisenman, and important commissions sold on behalf of institutions including the Museum of Modern Art, Phillips' two days of 20th Century & Contemporary Art sales combined for a total $128,886,500.
On 18 May, Phillips' Evening Sale realized $110.3 million, a 136% increase from May of last year, and saw 100% of lots sold. The auction brought bidding activity from across the world with participants from 25 countries.
After the sale, Jean-Paul Engelen and Robert Manley, Worldwide Co-Heads of 20th Century & Contemporary Art, spoke to the press: "This Evening Sale demonstrates strong demand among collectors for great works of art as we set new world records for Peter Doig and Nicole Eisenman, as well as a new record for a Roy Lichtenstein sculpture. We experienced active bidding in the room as a number of artworks sold significantly above their high estimates, including works by David Hammons and Kenneth Noland.
"We were also honored that world-class institutions such as the Roy Lichtenstein Foundation, the estate of Jean-Michel Basquiat and the Museum of Modern Art entrusted us with their works of art. We're seeing great momentum at Phillips as our vision of orchestrating thoughtful, well-curated sales is meeting a positive reception in the marketplace."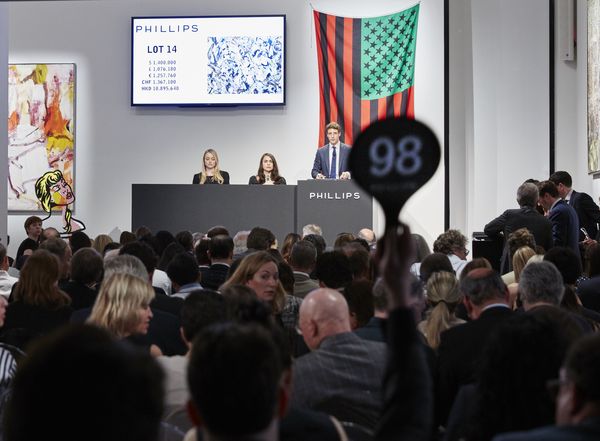 This Evening Sale came on the heels of a record-breaking Day Sale on 17 May, which set five new world artist records and achieved the highest total for a Day Sale in Phillips' history. Head of Sale John McCord, said the auction "demonstrated strong demand among collectors for contemporary art as a number of artworks sold for significantly above their high estimates, including works by Jean-Michel Basquiat, Mark Bradford, Donald Judd, Yayoi Kusama, Louise Nevelson, Tony Cragg, Mark Grotjahn and Lucio Fontana."
New world records for Julia Wachtel, Anne Collier and Celeste Dupuy-Spencer highlighted "a thoughtful selection of art across a variety of styles and price points."
Top 10 Works: New York 20th Century & Contemporary Art Week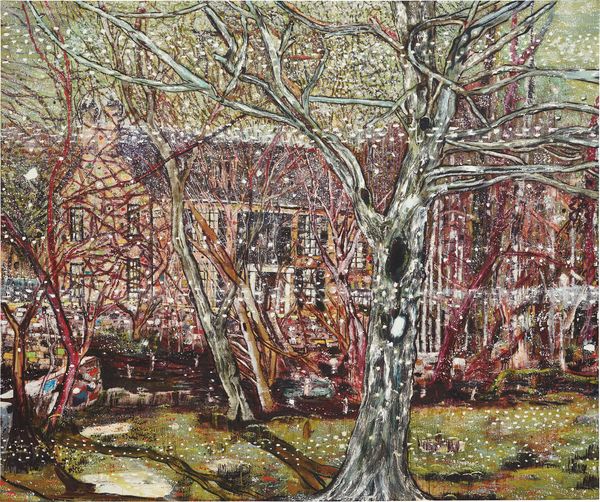 Peter Doig Rosedale, 1991. Leading the auction was this masterwork by Peter Doig, which sold to a phone bidder for $28,810,000. Painted at a pivotal point in Doig's career, the work was created for his celebrated solo exhibition at the Whitechapel Gallery after he won the prestigious Whitechapel Artist Prize that year. Earlier in 2017, this Scottish-born, Canadian-raised and Trinidadian-based artist was also recognized with Whitechapel Gallery's 2017 Art Icon Award.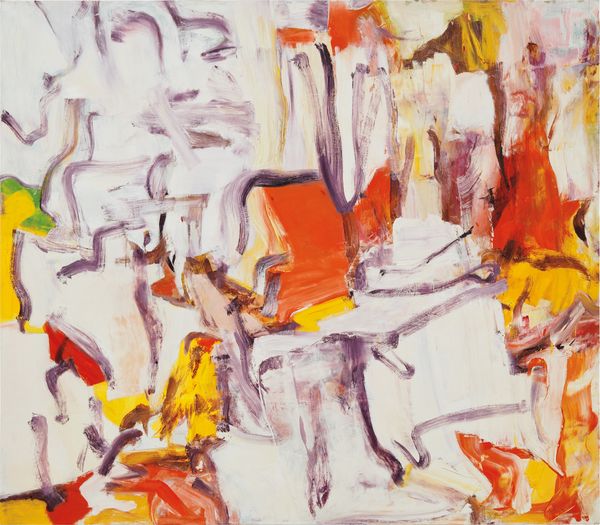 Willem de Kooning Untitled II, 1980. Sold for $13,130,000. This tour-de-force work displays the signature raw splashes of paint and frenetic energy of the artist's "pastoral" allover abstractions from his apex years of the late 1970s. Untitled II is notably one of less than ten paintings de Kooning completed in 1980 and was exhibited in the following year at the Royal Academy of Art's A New Spirit in Painting exhibition in London.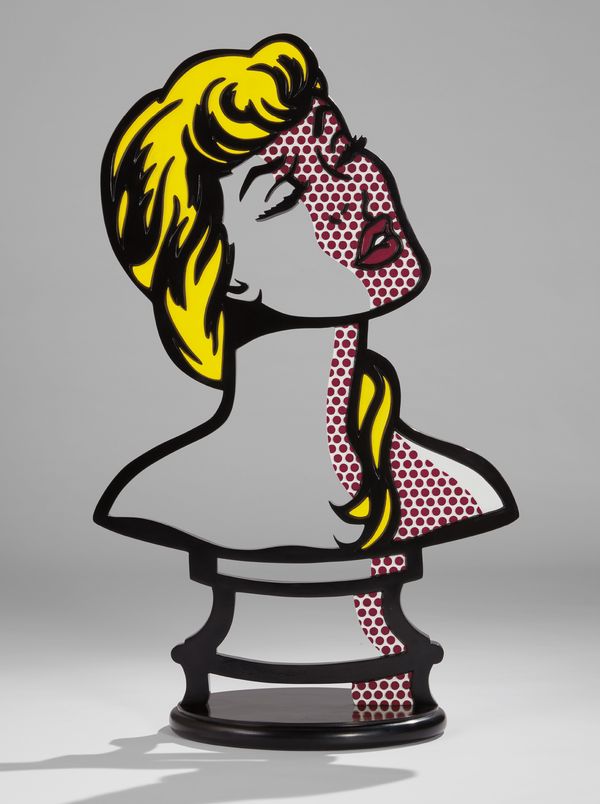 Roy Lichtenstein Woman: Sunlight, Moonlight, 1996. This piece saw spirited bidding and raised $10,330,000 for the Roy Lichtenstein Foundation's study center projects. Completed a year before the artist's unexpected death, the work was created during the height of Lichtenstein's career and has set an all-time record for a sculpture by the artist.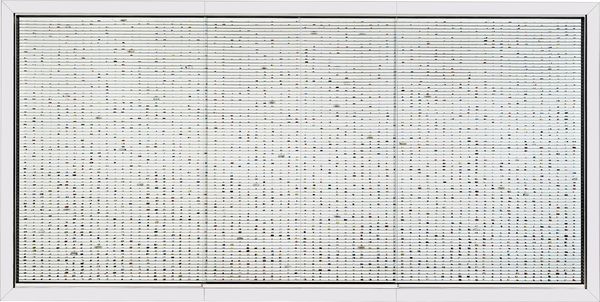 Damien Hirst The Void, 2000. Sold for $5,850,000. An early and iconic pill cabinet by the iconoclast British artist, The Void also became the largest of Hirst's pill cabinets to be exhibited in America when on view at at 450 Park Avenue this spring.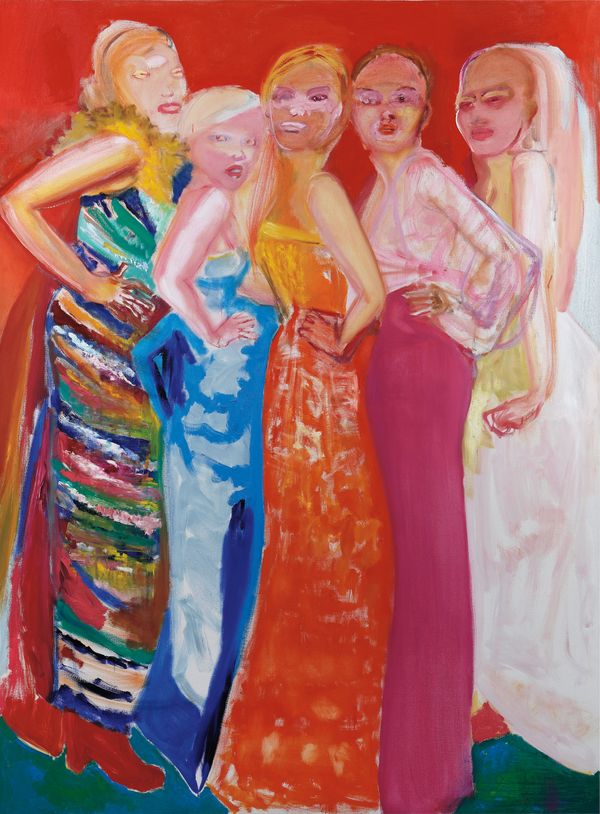 Marlene Dumas Colorfields, 1997. Sold for $4,170,000. Dumas has, by her own admission, spent nearly her entire creative life contemplating the idea of the "model" and the culture around it. This striking image of five heroically-scaled women, first exhibited in 1988, confronts the viewer with its bold chromatic arrangement.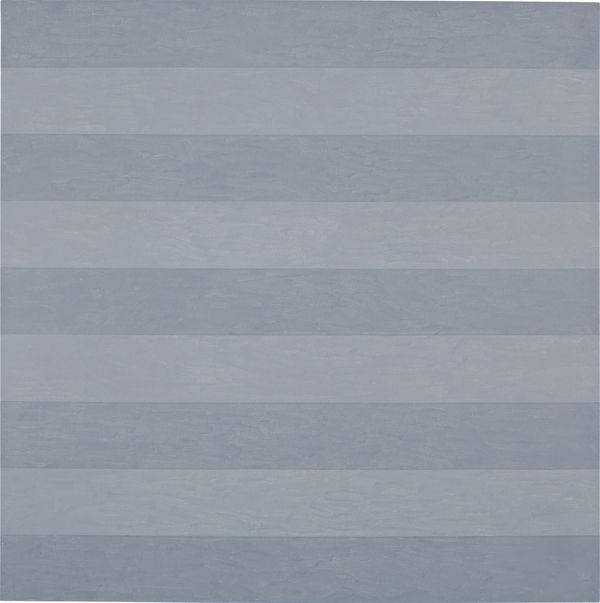 Agnes Martin Untitled #1, 1985. Sold for $3,946,000. There is hardly a more mysterious tone than gray, and this became the focus of Martin'swork throughout the 1980s. Untitled #1 was exhibited at New York, Pace Gallery's Agnes Martin: New Paintings in 1986 prior to showing in Amsterdam and Paris in the early 1990s.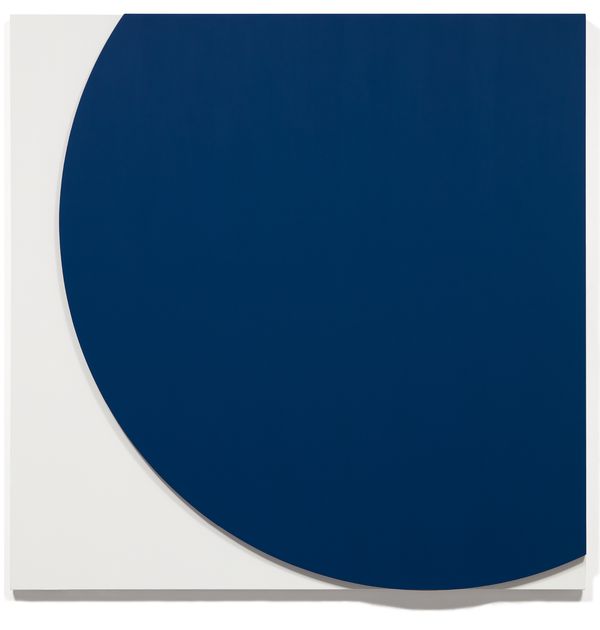 Ellsworth Kelly Dark Blue Relief, 2008. Sold for $3,610,000. From an important Miami collection, this late seminal work by Kelly is the culmination of an over sixty-year inquiry into the complex interplay of form, color and line.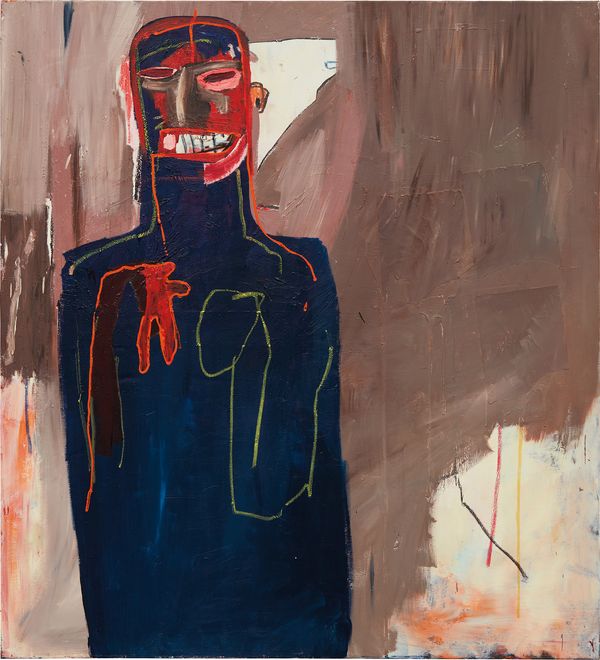 Jean-Michel Basquiat Untitled 1984. Sold for $3,610,000. Executed in 1984 and pulsating with raw unfiltered energy, Untitled was created at the height of Basquiat's notoriously short but prodigious artistic career that ended with his untimely death five years later.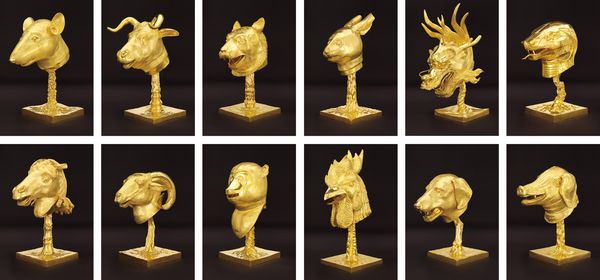 Ai Weiwei Circle of Animals/Zodiac Heads, 2010. Sold for $3,370,000. This work is number 5 from an edition of 8 plus 4 artist's proofs. Having been exhibited at nearly 40 locations around the world since 2011, this controversial installation by Ai Weiwei is a formidable and important reconstruction of lost treasures from China's imperial past.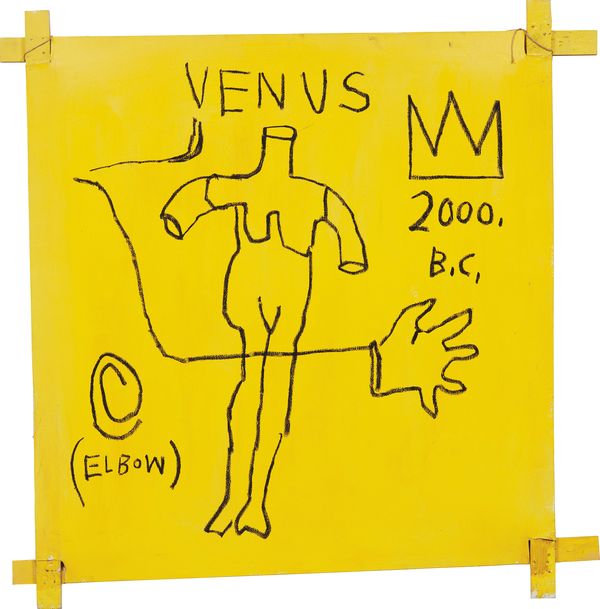 Jean-Michel Basquiat Untitled (Venus 2000 B.C.), 1982. Sold for $2,590,000. This piece, executed in acrylic and oilstick on a canvas that has been stretched over a rudimentary wooden support, was painted at a time when it was clear Basquiat's works were selling for substantial sums of money yet his creative drive was not sanitized by commercialism.
We are now inviting consignments for our June auctions in London. Contact a specialist to learn more about this opportunity.