Alex Katz, White Visor, 2003. Editions & Works on Paper New York.
As the days grow longer and the weather gets warmer, we're reminded that there is perhaps no practice one should take more seriously than the practice of relaxation. Several works in our upcoming Editions & Works on Paper New York auction were created by artists who on occasion demonstrated unique skill at just that. Artists have long been inspired by summer's temperament, and the below works have an uncanny ability to capture this seasonal atmosphere, many having been created in the artists' preferred summer locales. Whether your own summer destination of choice is the Riviera, the Cape, or the jungle of Manhattan, might we suggest you kick back, have another spritz (if that's your thing), and take in these uplifting works.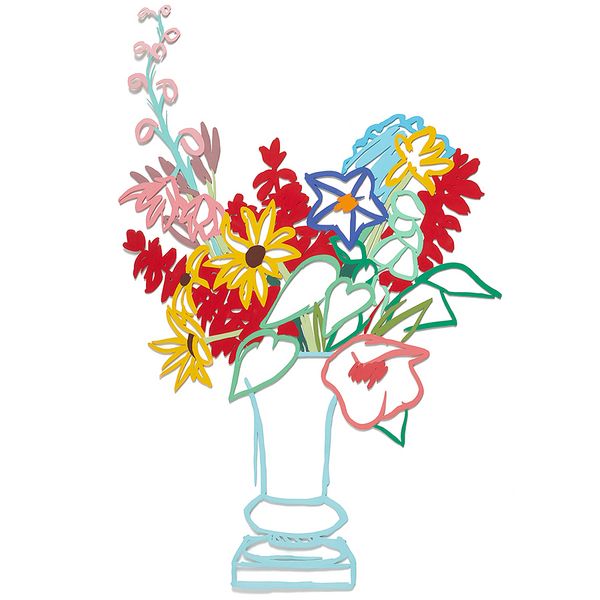 As a pioneering contributor to the New York Pop Art movement, Tom Wesselmann is well known for his bold and graphic paintings of everyday objects. In his later years, Wesselmann began spending significant time at his summer home in upstate New York, which became central to his family life and artistic practice. During these six-month-long retreats, Wesselmann explored his love for the natural world through poetry and drawing. It was at this time that he created a series of laser-cut steel sculptures called Country Bouquets.
Evocative of Wesselmann's playful approach, he conveys his observations of nature through a technologically innovative practice of laser metal work. The result exists in the spaces between sculpture, painting, drawing, and relief, wherein the two and three-dimensional spatial planes converge to offer a tactile quality to the familiar notion of the artist's sketch.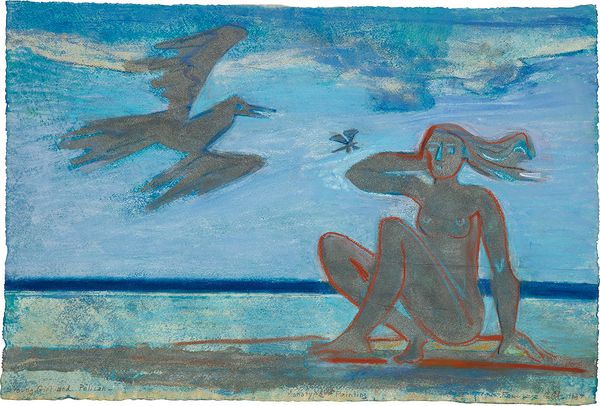 Evoking the sense of an afternoon oceanside reverie, Françoise Gilot's Young Girl and Pelican comes from the time Gilot lived with her second husband, the French painter Dr. Jonas Salk, in the idyllic seaside town of La Jolla, California. The work comes from the collection of William Snyder, who was friends with the couple at the time and became a proud collector of Gilot's work. The three shared a love of horses, attended many of the same races together at the nearby Del Mar racetrack "where the turf meets the surf," and were members of the same walking group. Clearly inspired by her Southern California surroundings, each of the works by Gilot that were in Snyder's collection offer an intimate look at the artist's life along the seaside.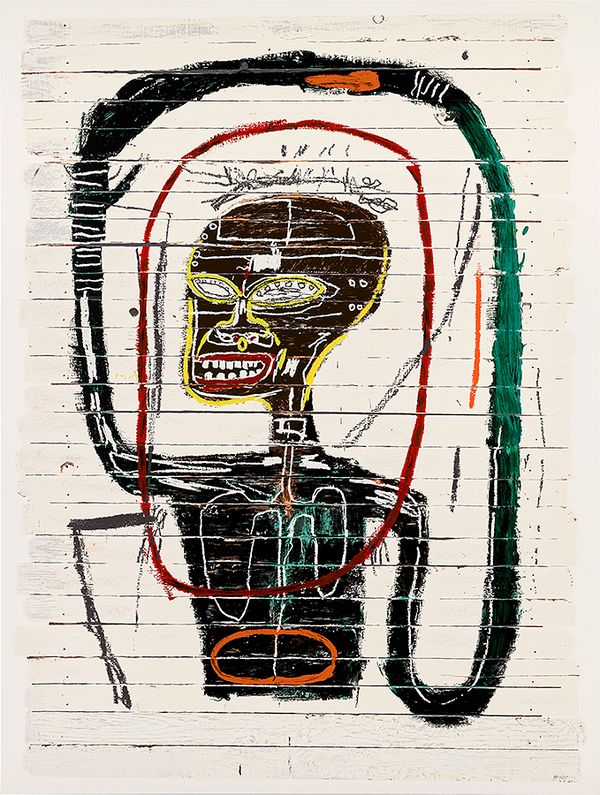 Jean-Michel Basquiat's Flexible was created when the artist was living and working in Venice Beach, California, in a private wing of art dealer Larry Gagosian's home. The wood panels for the painting were even sourced from a fence in the backyard. In the work, Basquiat intertwines his diasporic cultural heritage with the urban influences of his New York City upbringing. Basquiat's immediately identifiable thick, expressive brushstrokes and frenetic scribbles of color play on top of the white horizontal slats as the 24-color screenprint faithfully recreates the plethora of textures and range of both color and materiality found in the artist's experimental mixed media approach. The wood slat fencing from Venice Beach would go on to be used by Basquiat in more than 17 works between 1984 and 1986, representing Basquiat physically bringing the street into the studio as he considered the elite art world and his place in it.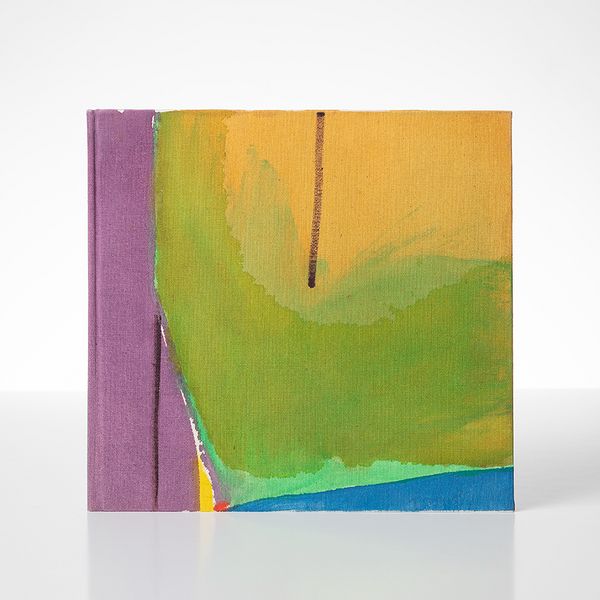 This unique work was created for the book Frankenthaler, which consists of text and illustrations dealing with the paintings of Helen Frankenthaler. The book was designed by Robert Motherwell with text by Barbara Rose, a longtime friend of the artist. Once the book was published, the artist and publisher agreed to create a special edition whereby Frankenthaler would create specially painted covers. Frankenthaler's eruptive bright colors in the present example radiate a joyful vitality that is reminiscent of summer's promise of renewal.
She approached the task with characteristic verve in moments of repose. As John J. McKendry, the Metropolitan Museum of Art's Curator in Charge, Department of Prints and Photographs, recalled, "The covers were done over a short period of time, on weekends. When Frankenthaler told me this I could not help thinking of Rubens, whose publisher, Moretus, wrote that when he commissioned title pages from the artist, 'I must inform him six months ahead, that he may think over the title and delineate It with complete leisure on Sundays.'"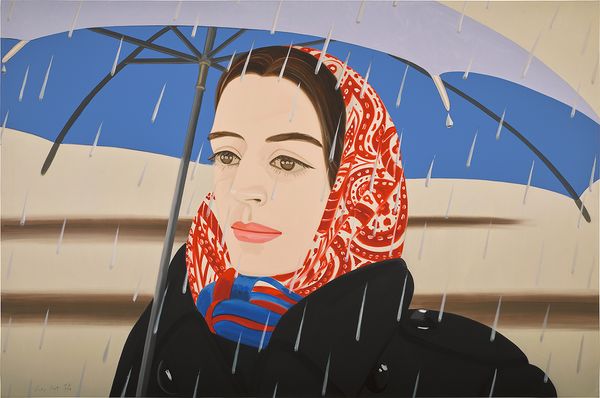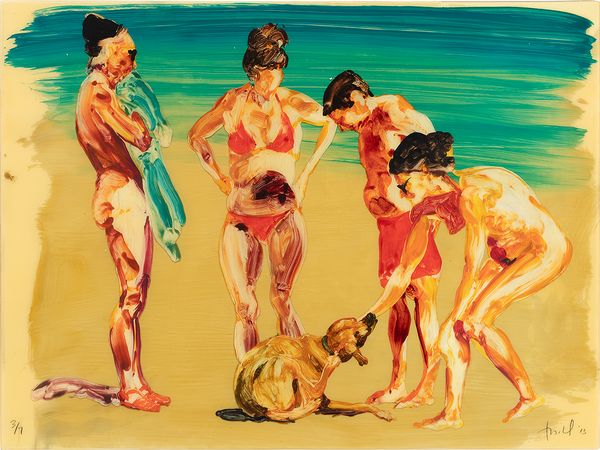 Summer always brings with it a sense of the collective. Even if we each experience the season differently, it offers an identifiable temperament that is uniquely its own. It's a shared feeling, one that these artists so masterfully capture in their own disparate brilliance. From Alex Katz's characteristic portraits evoking both sunshine and a summer rain in Blue Umbrella 2 and White Visor, to Jim Dine's spiritedly colorful The White Foot, to Banksy's rebellious No Ball Game (Grey), and Eric Fischl's evocative Beach scene with dog, these works remind us to approach the season with creativity and joy.