Michaela Yearwood-Dan, What's the Use in Yearning, 2021
Lot 1, Estimate HK$ 250,000 - 350,000
20th Century & Contemporary Art Evening Sale in Association with Yongle,
1 December
Phillips Hong Kong has many a time rung in robust world auction records for contemporary female artists, with the likes of Lucy Bull, Emily Mae Smith, Jadé Fadojutimi, Loie Hollowell, Ayako Rokkaku, Genieve Figgis, and more.
In the Fall Auctions this November, Phillips extends an invitation to explore the complexity and interconnectedness of discourses raised by women in the arena, all of whom are set to create defining moments in the art scene.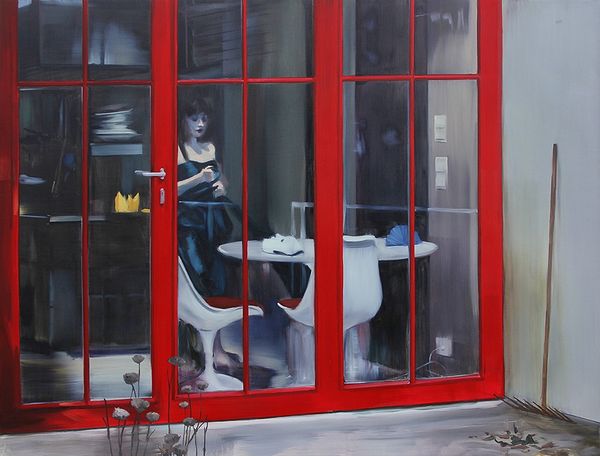 Caroline Walker
Known for her compelling canvases of women, specifically of subjects in both public and domestic spheres, Caroline Walker captures women's everyday bodily movements with momentary exactness in her art. Her creations begin as photographic snaps, often taken covertly, and are later worked up into big, luminous oil paintings.
"I'm interested in challenging the position of the viewer, particularly in relation to my female subjects," Caroline says as she reflects on her work process, "And the paintings are very large, so there's a sense that you could almost step into the scene."
Characteristic of Caroline's compositions, The Masquerade unfolds before its audience with a sultry cinematic flare, so graceful yet mildly arresting, that underpins Caroline Walker's unique visual language. Painted in 2012 and exhibited in the artist's first public solo exhibition in "In Every Dream Home" in London, the painting encapsulates the metaphor of a "doll encased behind glass", seeking to explore the intersections between role-playing, gender conformity, domesticity, and class.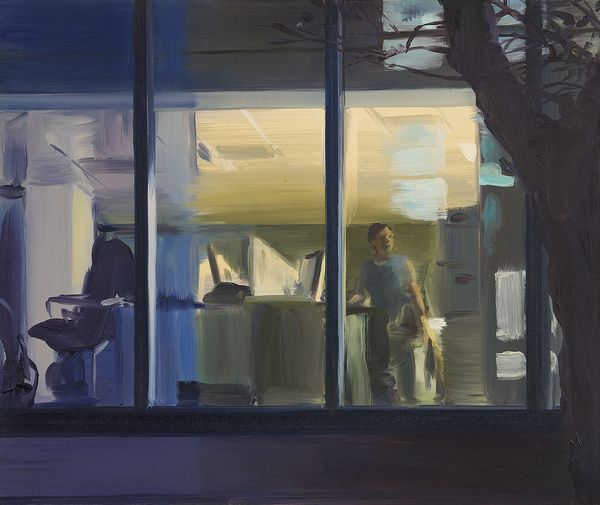 Her paintings often provide both an intimate and voyeuristic vantage point of women's lifestyles, executed with a sense of cinematic touch. In Cleaned, an ambiguous space that could be interpreted as a house, studio, or more likely –– an office is peaked into. With a setting drawing similarity to polished skyscraper buildings in the metropolitan, themes of class and upward mobility, overlaid with routine and dignity are explored.
Anastasia Bay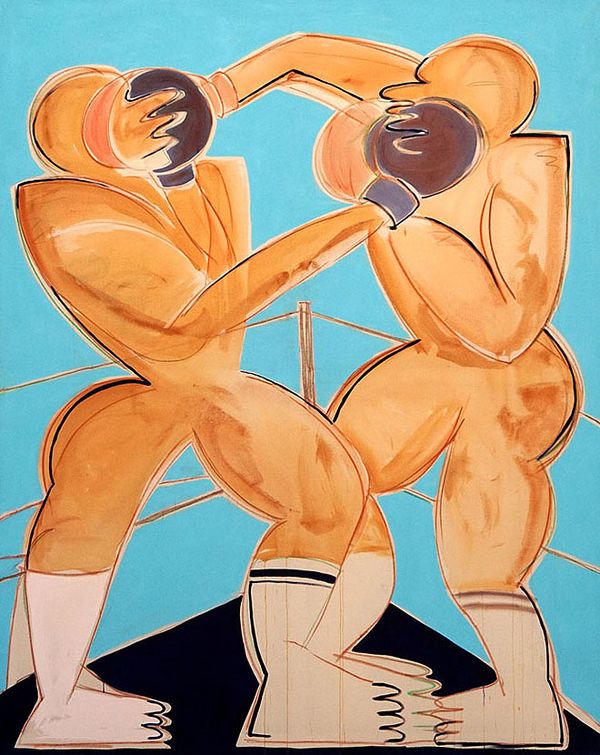 Anastasia Bay draws from her art historical, mythological, and cultural sources to produce contemporary depictions of figurative archetypes. Human figures are depicted in a way that reminds of Minoan frescos and Egyptian ceremonial images, of which their identities are revealed by poses and postures, instead of by clothing or other signifying features.
Boxer marks Anastasia's debut in the international art auction market. The boxer is a repeated subject throughout her work, complemented with secure brushstrokes and rough drawing marks applied over colour field backgrounds. Alike her other large-scale paintings, the characters' bodies spill out beyond the canvases.
Michaela Yearwood-Dan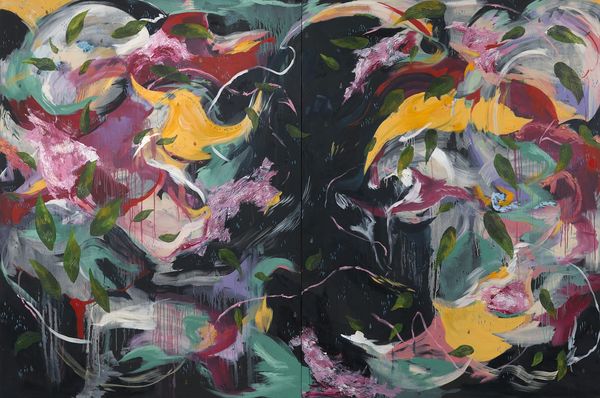 Marked by vibrant, emotive, whirling forms of colour, young British artist Michaela Yearwood-Dan's paintings and sculptures move between the deeply personal and the political, prompted by her reflections on race, class, gender, and environmentalism.
Michaela has been celebrated with several solo exhibitions between New York and London, and the presentation of What's the Use in Yearning in Phillip's upcoming Fall Sale marks her auction debut in Asia. A work of high intensity, combining text and gestural mark-making in exuberant and expressive passages of vibrant colour, incorporates botanical motifs and forms in the creation of lush, all-over environments that are as contemplative as they are visually compelling.

Ewa Juszkiewicz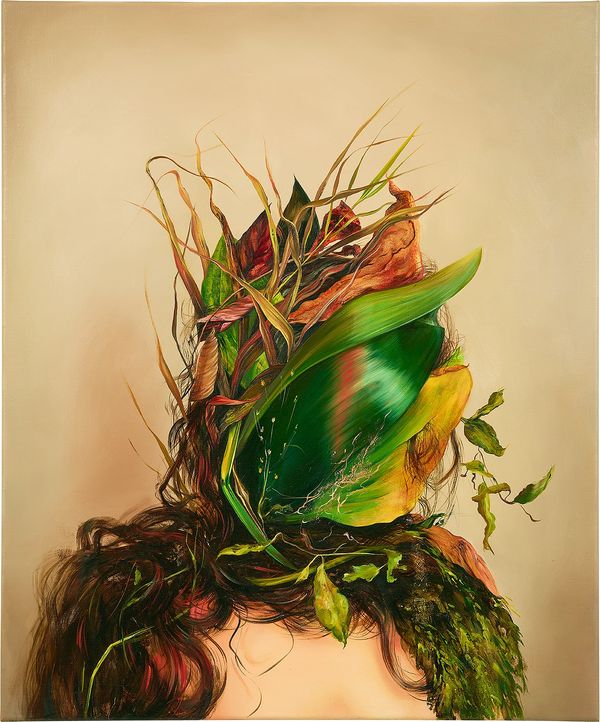 The Polish painter's portraits of women are unsettling, grotesque, yet transformative. Ewa seeks to dismantle the female image throughout art history and challenge misogynist notions of female identity ownership, by overthrowing the typical objects of beauty, perfection and deference especially as seen in Renaissance female portraiture.
Focused on reinterpreting famous historical paintings depicting women, as seen in Untitled (after Jean-Antoine Watteau), she covers women's faces with mysterious masks composed of symbolic features such as foliage, fabrics, or locks of hair, shielding the face from view. As a result, surrealistic and disturbing paintings, loosely based on the originals, are created.
Amongst the dense layering of leaves that cover the subject's face in Untitled, one might notice that a few are starting to wither and brown.
Hulda Guzman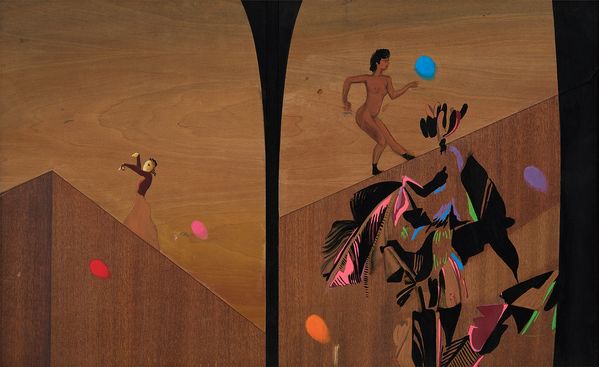 Living and working in Samaná, on the northeast coast of the Dominican Republic, Guzmán's joyful, narrative-focused artworks present a fantastical realm where humankind is represented as an intrinsic part of the ecosystem of our natural world.
She paints surrealist works that are connected to nature, and in their materiality — In And Then I Looked Up, the painting is executed on wood, with natural grains contributing to the overall image.
Two figures dance freely atop dark, wooden pyramids in an otherwise sparse landscape set in perpetual twilight. The dancing pair can be interpreted as a metaphor for the "dance of nature", as the artist explains, "We've all witnessed the wind dancing between the trees, and heard its subtle, surrendered sound, smelled its natural, healing aroma, and felt its power to anchor us. We know there's something underneath what we perceive through our sense, an essence that encompasses all living creatures in a general symbiosis, which appears very much like a dance."
Loie Hollowell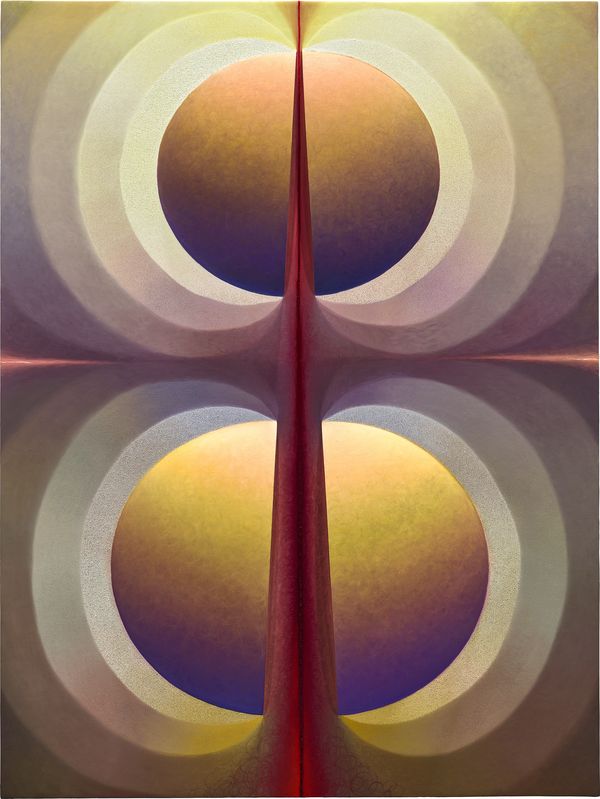 Oscillating between abstraction and figuration, Loie Hollowell's unique portraits of bodily landscapes are characterised by her use of brightly contrasting colours and voluptuous geometric forms.
Her sculptural paintings are autobiographical — Split Orbs in gray-brown, yellow, purple and carmine is a part of a nine-canvas series that directly references the birth of her second child, illustrating a journey into the epicentre of the pain of labour.
The orbs, bearing resemblance to planets, seem to pulsate with palpable rhythm as they expand and quiver under the blunt force of a sharp cut down the midline, presenting to viewers an almost psychedelic and transcendental viewing experience.
Our 20th Century & Contemporary Art & Design Day Sale in association with Yongle and 20th Century & Contemporary Art Evening Sale in association with Yongle will take place on 30 November - 1 December at the JW Mariott Hotel in Hong Kong.
---
20th Century & Contemporary Art & Design Day Sale in association with Yongle
Hong Kong 30 November 2022
---
20th Century & Contemporary Art Evening Sale in association with Yongle
Hong Kong 1 December 2022