The godson of Emile Gallé and son of a founding member of the Ecole de Nancy, Jean Prouvé was a twentieth century pioneer and an innovative designer of furniture and architecture. Prouvé was imbued with a creative and industrious philosophy from a group whose principal aim was the democratic alliance between art and industry.
The house of my dreams is made in a factory
—Jean Prouvé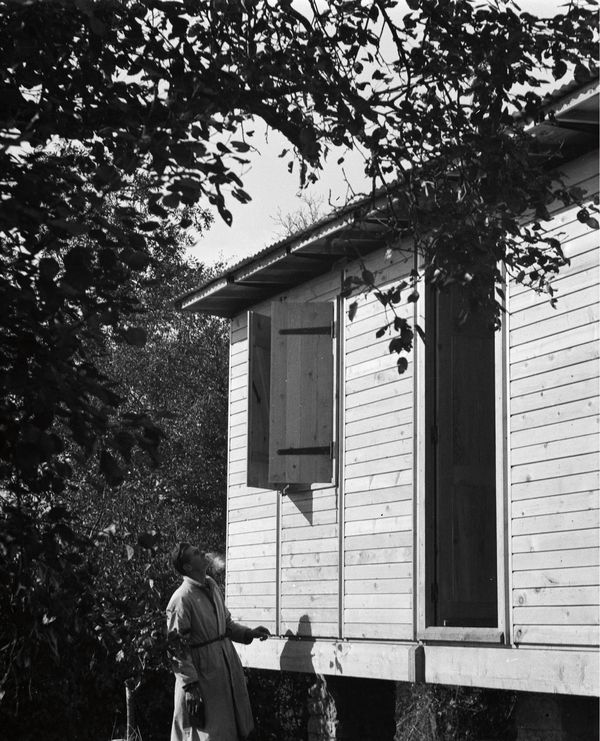 Jean Prouvé with an example of Demountable House © Bibliothèque Kandinsky, Centre Pompidou / ADAGP, Paris and DACS, London 2016
Determined to be a man of his time, Prouvé explored all the current technical resources in metalworking, abandoning wrought iron for bent sheet steel. In the 1930s he produced metal joinery, furniture, architectural components and demountable buildings, all of which were from a limited production. Prouvé stated that "in their construction there is no difference between a piece of furniture and a house," and he developed his philosophy on construction further based upon functionality and rational fabrication.
Free of all artifice, the result was aesthetically concurrent with the doctrine of the Union des Artistes Modernes of which Prouvé was a founding member. Members of U.A.M. also included the French pioneers Le Corbusier, Pierre Jeanneret and Charlotte Perriand.

Post-war furniture and architecture, which was produced and often intended for public use, applied Prouvé's aforementioned ideas. These works included astute assembly systems for durable structures, buildings and furniture, all of which were germane to the principles of adaptation, modification and deconstruction. The significance of Jean Prouvé's humanist concerns and avant-garde spirit has lost none of its relevance. There has been renewed discovery of the originality from his prolific career, spanning many decades. These achievements include the University dormitory, Nancy, in 1932; a similar facility for the university in Antony, 1954; demountable post-war schools and the 'little architecture machines' from the 1960s; furniture and buildings for Brazzaville, Congo, and Cansado, Mauritania.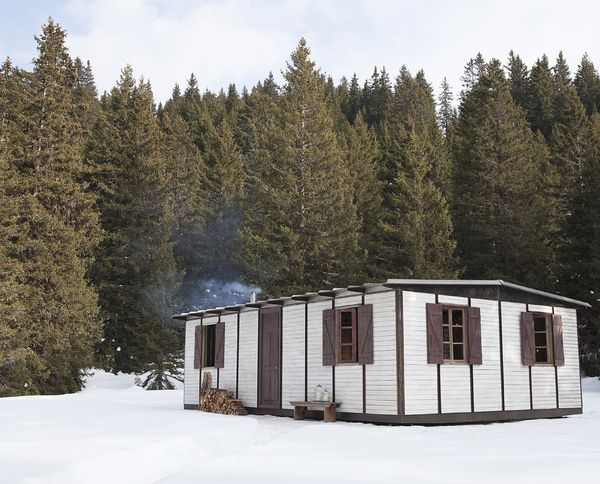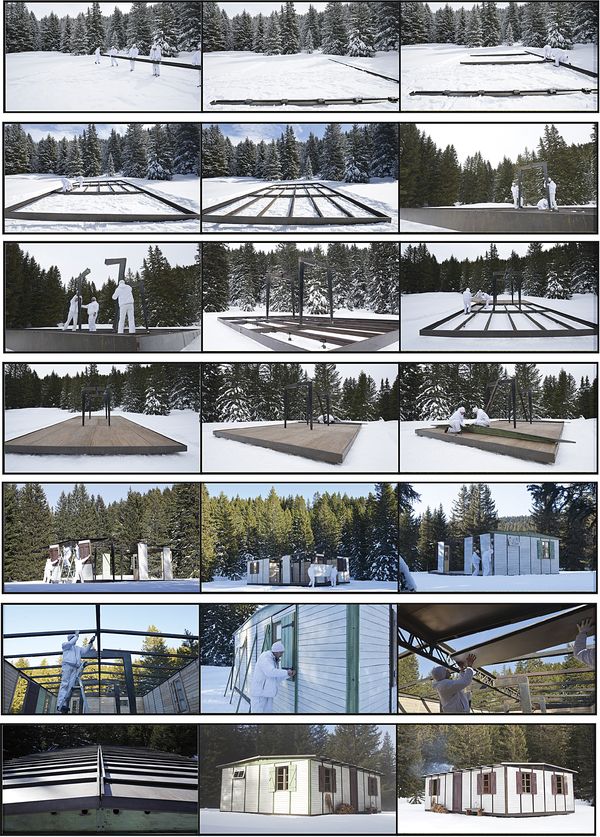 Collaborating with esteemed architects, Jean Prouvé has left a prestigious lineage of twentieth century building, many of which are now considered historic monuments to modernism.

In response to an order from the state at the end of the war, Jean Prouvé began designing temporary houses for the homeless in Lorraine and Franche-Comté. He fine-tuned his already patented axial portal frame, which was a quick, economical and adaptable solution to an urgent priority. The area of 6 x 6 meters (388 sq ft) was mandated by the Ministry of Reconstruction and Town Planning, and then later increased in size to 6 x 9 meters (581 sq ft). The construction was partitioned into three rooms that were immediately habitable on the day of assembly. This meant that families did not need to move while construction took place.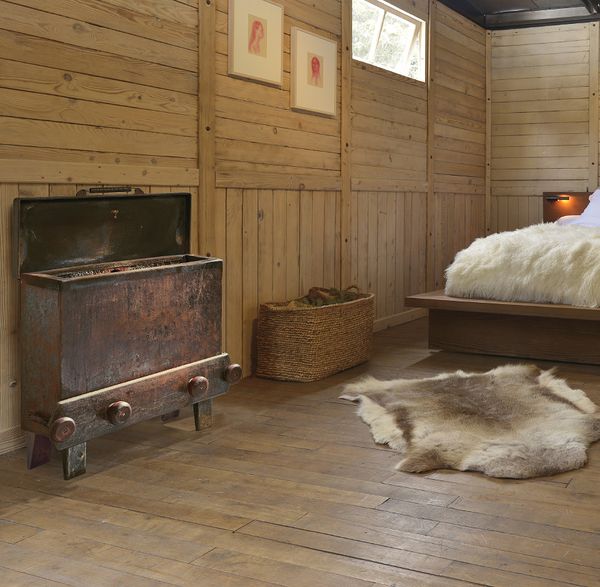 Designed to be rapidly constructed on the sites of destroyed homes, these architectural structures were produced with wood and metal prefabricated components. At the time of fabrication steel was subjected to strict quotas, which was reserved for the bent steel skeleton, for the insertion of simple standardised wood panels. The roof was made of bitumen-coated building paper, conducive to Prouvé's constructional rebuilding principles.

Galerie Patrick Seguin will release a five volume set of monographs dedicated to the demountable architecture of Jean Prouvé, which will include this particular lot from our upcoming sale, the '6 x 9' demountable house.