This elegant jewels collection will be offered in this Jewels and Jadeite: Hong Kong Auction on 27 November 2022, at 3 pm.
From snow-capped mountains, and roaring winds to the thunder of waves, the forces of nature unleash their awe-inspiring power and majestic beauty. Deep within the earth's surface lies a geological phenomenon, smaller in scale but of equal dazzling magnitude. Quite literally, diamonds in the rough. Formed over billions of years by fiery heat and pressure causing carbon to crystallize, the stones are excavated, carved, and categorized by colour, carat, cut, and clarity, all in the search for perfection. Such a perfect diamond could be characterized by a 26.12 carat D-flawless (Type IIa) diamond so chemically pure, so rare, that it accounts for fewer than 2% of natural diamonds.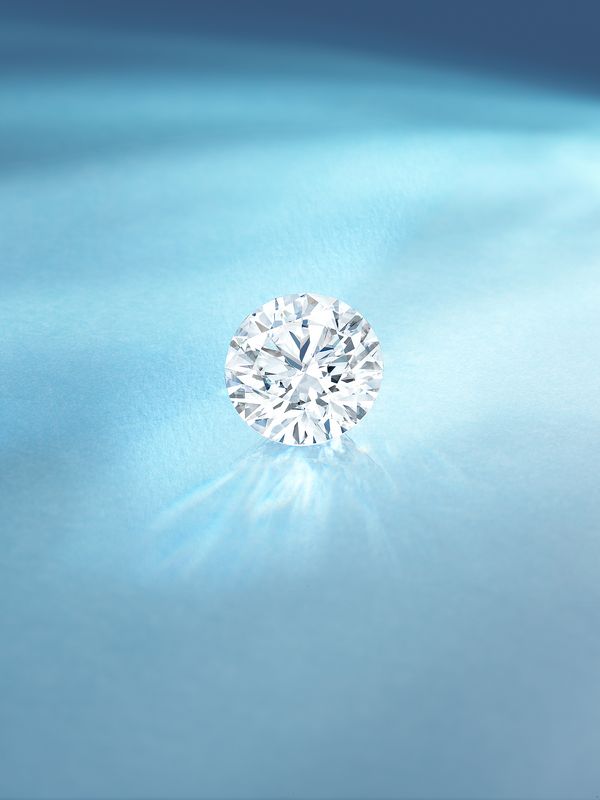 Lot 602, An Impressive D-Flawless (Type IIa) Diamond of 26.12 Carats
Estimate HK$ 18,000,000-24,000,000 / US$ 2,300,000-3,000,000
Jewels and Jadeite, 27 November
Renowned for their own beauty and splendor, precious gemstones like rubies and sapphires are forged from minerals within the earth, flaunting Mother Nature's technicolor palette in rich saturated tones of red and blue. Like fire and ice, the seductive energy of oval and cushion-shaped Burmese rubies and diamonds emanates from a sensational necklace, bracelet, and pair of ear pendants that glisten across the skin. Meanwhile, a Burmese ruby and diamond necklace features 19.39 carats of showstopping sapphire accents, proving that when it comes to jewels, elegance is elemental.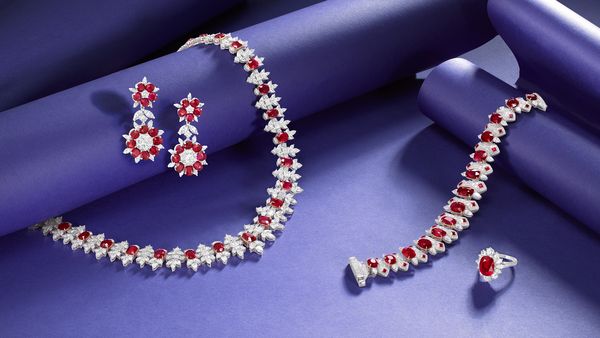 Lot 598, An Elegant Burmese Ruby and Diamond Necklace
Estimate HK$ 1,400,000-2,200,000 / US$ 180,000-280,000 ;
Lot 597, A Pair of Burmese Ruby and Diamond Ear Pendants
Estimate HK$ 500,000-650,000 / US$ 65,000-85,000 ;
Lot 618, A Superb Burmese Ruby and Diamond Bracelet
Estimate HK$ 2,000,000-2,800,000 / US$ 250,000-350,000 ;
Lot 578, A 4.95 Carat Burmese Ruby and Diamond Ring
Estimate HK$ 3,800,000-4,800,000 / US$ 490,000-620,000
Jewels and Jadeite, 27 November
Lot 544, A Burmese Ruby, Sapphire and Diamond Necklace
Estimate HK$ 1,200,000-2,000,000 / US$ 150,000-250,000
Jewels and Jadeite​​​​​​​, 27 November
---
Jewel and Jadeite
Hong Kong 27 November 2022
Click here for more information.
---
Touring Previews:
Singapore: 28-29 October 11:00am–6:00pm | The St Regis Singapore, 29 Tanglin Road, Singapore
Geneva: 2-6 November | la Réserve, Geneva; 7-9 November| Rue de la Confédération, 7
Taichung: 9 November 11:00am-6:00pm, Fong-Yi Art Gallery, B1F., No. 110, Sec. 1, Wuquan W. Rd., West Dist. Taichung City
Taipei: 12-13 November 11:00am-6:00pm | Bellavita B1 Art Gallery, B1F., No. 28, Songren Rd., Xinyi Dist., Taipei City