Ansel Adams, Moonrise, Hernandez, New Mexico, 1941. Photographs, New York.
Few photographers understood the grandeur of the American landscape like Ansel Adams, and no photograph conveys this as dramatically as his Moonrise, Hernandez, New Mexico. A rare large-format print of this seminal image is just one of an especially fine group of photographs being sold by the Amon Carter Museum in Phillips' 12 October Photographs auction. Deeply attuned to the impact of man upon the environment, Adams' image captures the presence of the built environment within the sweep of the landscape. Other highlights include André Kertész's noire-tinged evocation of a Paris street, a modernist nude study by Czech master František Drtikol, William Eggleston's southern-gothic Morton, Mississippi, and 15 other lots of classic and contemporary photography. The material is being sold to benefit the Amon Carter's acquisition funds.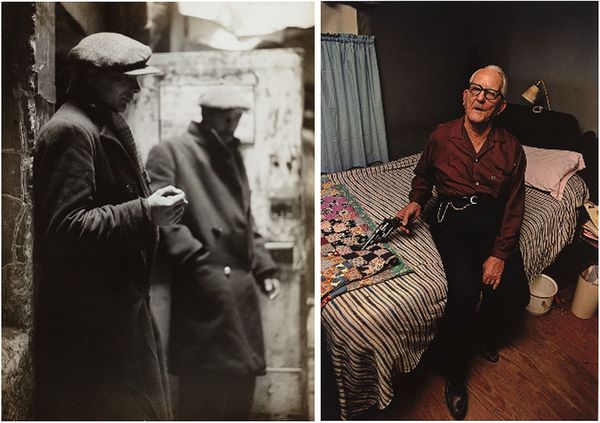 Left: André Kertész, Untitled, Paris, 1932-36. Right: William Eggleston, Morton, Mississippi, circa 1972. Photographs, New York.
The Fort Worth, Texas, museum was founded in 1961 to house Amon Carter Sr.'s collection of Western American paintings, sculptures, and drawings. Photography entered the collection that year when Dorothea Lange approached the museum about acquiring her portraits of Western painter Charles Russell. Director Mitchell A. Wilder readily made the acquisition, initiating an active engagement with photography and photographers that continues today. In its history, the museum has pursued ambitious exhibition and publication programs, including Marnie Sandweiss's groundbreaking Photography in Nineteenth Century America (1991) and John Rohrbach's definitive Color: American Photography Transformed (2013). It was the Amon Carter Museum that commissioned Richard Avedon to produce the series of portraits exhibited and published in 1985 as In the American West.
Driven by a succession of dynamic photography curators, the Amon Carter early-on established a robust photography acquisition program, collecting singular masterworks as well as entire archives. The collection now encompasses more than 45,000 exhibition-quality photographs ranging from one of the first photographs created in the United States to works made as recently as this year. It also includes eight artist archives – including those of Laura Gilpin, Carlotta Corpron, Eliot Porter, and Karl Struss – that allow scholars opportunities to delve deeply into the working methods of these seminal photographers. These archives bring the number of photographic objects to more than 250,000 works.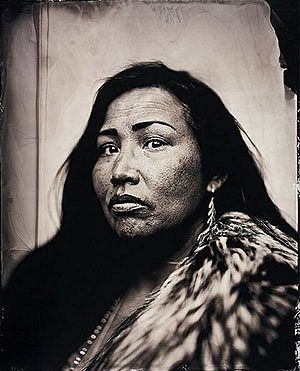 Kali Spitzer, Audrey Siegl, 2019, from the upcoming Amon Carter Museum exhibition Speaking with Light: Contemporary Indigenous Photography © Kali Spitzer.
The collection has particularly deep strengths in 19th century American photography, making the institution a resource for the study of American visual culture across much of that century. Its list of current and upcoming exhibitions demonstrates the Museum's commitment to Contemporary photographers and underrepresented groups:

David H. Gibson, Sunrise Moments, Eagle Nest Lake, New Mexico August 31, 2021, 6:37:48 AM. Courtesy of the artist, © David H. Gibson
Discover More from Photographs, New York >
---
Recommended Reading
Color & Scale: The Estate of Martha Hummer Bradley >